Recently, we hosted our "Let's Talk Startups" AMA Session (an online event) on "How to Get Your Startup Funded by US Investors." The response from the attendees was fabulous, as many startup founders came forward, sharing their thoughts and apprehensions about the same.
The AMA session was hosted by Binod Kumar, Founder and CEO of TrueFirms, and it also featured our mentor, Anshuman Sinha, an angel investor and co-founder of Startup Steroid as the special guest on the show.
New to "Let's Talk Startup"? It is an online startup meetup platform that organizes weekly sessions discussing the complex topics of the startup world. "Let's Talk Startup" is on a mission to solve the problems of startup founders one meetup at a time and to build a stronger startup ecosystem.
"If you're desirous of getting your startup funded by a US investor, make sure you have an exciting startup idea along with the necessary passion and hard work for which you are committed. Remember that nobody will invest money in your startup based solely on your idea. Take it this way: if you are not putting in 14 hours a day into your startup, investors won't be convinced to invest in your startup," Anshuman Sinha said.
Most investors, be it in the US or India, actually want to know how you are running your business, what milestones you have accomplished, which pain points your startup is addressing, why you need additional funds, and what you will do with the same.
If you are really focused on your startup and trying to solve the pain points of customers, be specific and look at the larger picture. You have to consider investors' point of view as well.
We receive over 50 startup pitches every week, and we have to carefully examine each of them before shortlisting a startup for the second round. For your startup to get shortlisted, make sure your PPT or Pitch Deck is captivating and factual. Don't make it too detailed or too short.
Diwakar, founder of SiteGuide, raised a valid question about the traits that US angel investors consider before investing in a startup.
Anshuman explained that investors first evaluate the passion of the founder. If the founder is truly passionate about their startup, they are more likely to get funded. It means you should be wholeheartedly involved in the project. You can't consider it as a side hustle. You shouldn't be working full time as an employee somewhere while running the startup in your free time. Such a thing won't work. Likewise, you can't say that if you get funded for your startup, you'll dedicate more time to it. You should treat your startup as a baby.
Another important consideration is the presence of a co-founder. If you're the sole proprietor of your startup, it's ideal to get a co-founder immediately. Once there is a co-founder for your startup, your chance of getting funded increases by at least 80%. At the same time, don't forget that there can't be a 50-50% partnership between you two. Someone needs to hold at least 51% share in the startup to retain decision-making capacity. Investors would love to invest their money in these types of startups.
Neha Vatsala, a startup founder, wanted to know if angels would also like to know any previous amount of money that the startup has received recently.
According to Anshuman, startup founders should be transparent in their dealings. If you've already received some funds from other angel investors, you must mention it clearly in your PPT or pitch deck. Investors are interested in knowing about your growth story because, at the end of the day, your investor would like to know why you are seeking more funds and what you will do with them. You must have a clear-cut explanation.
How startups can get funded by US investors: Key Takeaways
Build a Strong Business Model: Before seeking investment, ensure that your startup has a solid business model in place. You should have a clear understanding of your target market, revenue streams, and growth potential.
Market Research: Conduct thorough market research to demonstrate the demand for your product or service, both in India and globally. Show how your startup addresses a significant problem or gap in the market.
Create a Compelling Pitch: Craft a compelling pitch deck that highlights your startup's value proposition, market opportunity, competitive advantage, and financial projections. Make sure to tailor your pitch to resonate with US investors.
Network: Building relationships is crucial in the world of startup investment. Attend networking events, conferences, and industry meetups where you can connect with potential investors. Building a strong network can open doors to introductions and opportunities.
Leverage Online Platforms: Utilize online platforms like LinkedIn, AngelList, and other startup networks to connect with US investors. Be active in startup communities and groups where investors are likely to be present.
Seek Local Accelerators and Incubators: Consider applying to US-based startup accelerators and incubators that have a track record of connecting startups with investors. Programs like Y Combinator, Techstars, and 500 Startups often provide mentorship and access to investors.
Create a US Entity: Establishing a presence in the US, such as a subsidiary or office, can increase your credibility and accessibility to US investors. It also makes it easier for them to invest in your startup.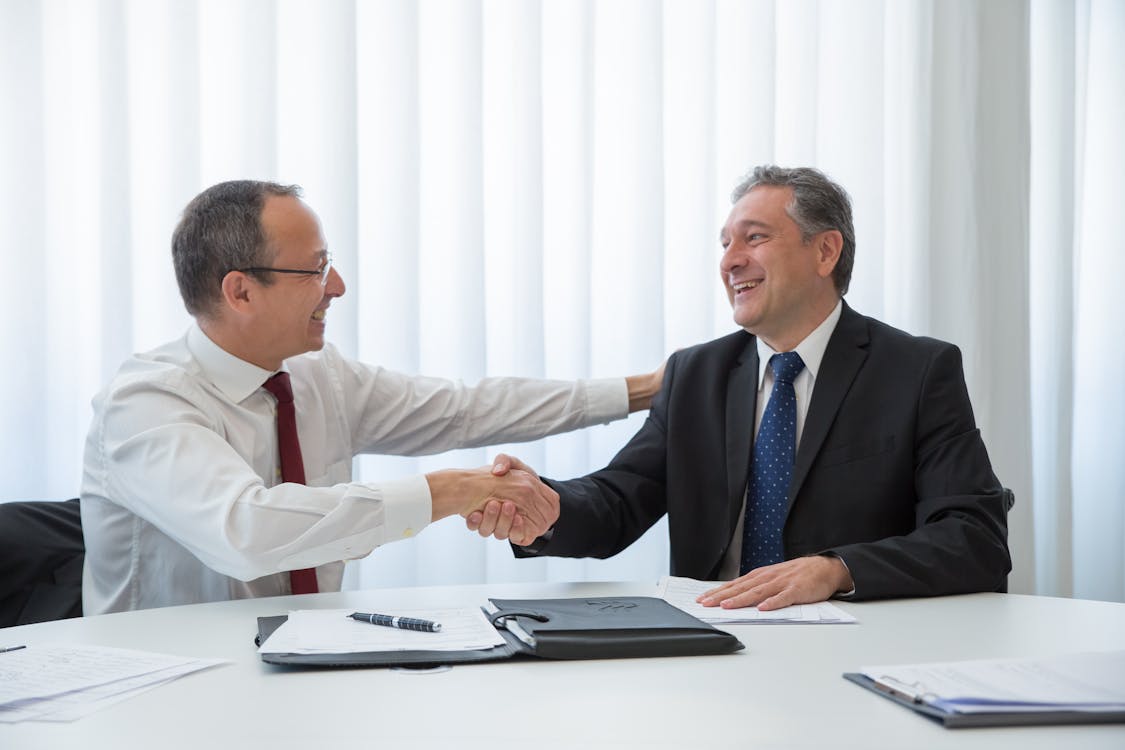 Use Angel Investors: Seek out angel investors who may have a specific interest in your industry or market. Angel investors can provide not only capital but also valuable guidance and connections.
Participate in Pitch Competitions: Participate in pitch competitions and startup challenges, which can not only provide funding but also visibility in front of potential investors.
Cultivate Relationships: Building relationships with potential investors takes time. Be patient and persistent. Follow up with investors, update them on your progress, and demonstrate your commitment to your startup's success.
Legal and Regulatory Compliance: Be aware of legal and regulatory requirements when seeking investment from US investors. Consult legal experts to ensure your fundraising efforts comply with US laws and regulations.
In Conclusion
If your startup gets shortlisted for funding by a US investor, you must be prepared for due diligence. Provide them with all the necessary documentation and information they need to make an informed decision. Transparency and honesty are key.
Remember that securing funding from US investors can be highly competitive, so it's important to stand out by having a compelling business proposition, a strong team, and a clear path to growth and profitability.